While I was waiting to pick up a ship-to-store item in a big box retailer a couple weeks ago, I noticed that they had a display of canvases honoring service members.  We're a military family, so I thought that was pretty fabulous of them to do.  Well… until I looked a little closer.  This is why you shouldn't leave your canvas in the hands of just anyone.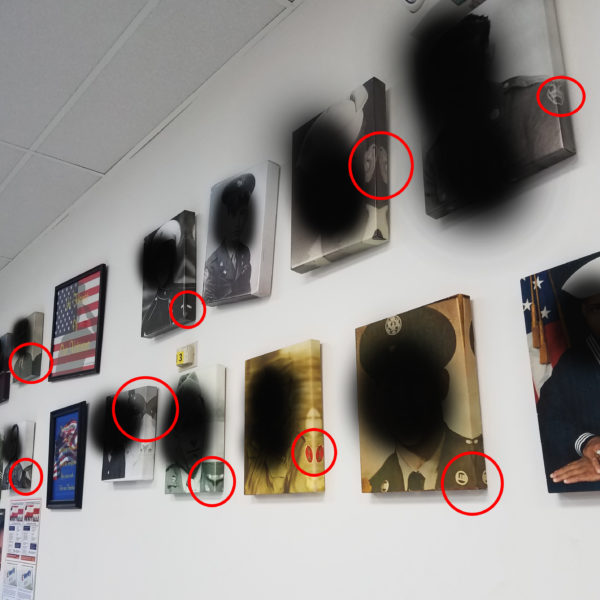 Out of respect for the service members, I've covered their faces since this clearly was not their fault.  (Before anyone gets worried, my husband, who currently serves, said it was not disrepectful to post like this.)  Many stores will simply do a mirror image to wrap the sides if they need the photo to be bigger for the canvas.  That was clearly this store's technique because they couldn't get the person to fully fit on the canvas.
As you can see, I've circled some of the issues.  The one that first caught my attention was the second from the right on the top row– his EAR was duplicated.  I stood there, completely baffled.  On others, their rank or other service pins or patches were duplicated.  I was so stunned that took that photo and sent it to my husband.  I then realized that I had to see what the other side of the canvases looked like.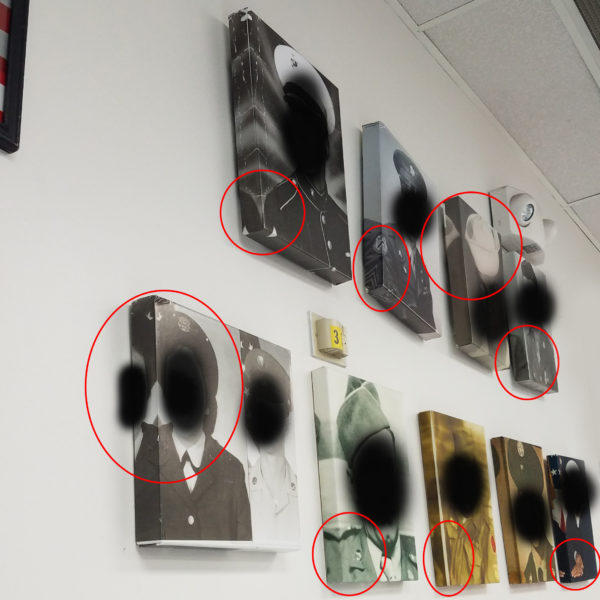 Look at the bottom left image.  They duplicated her entire head and torso.  The guy on the bottom right had his hands duplicated.  The rest are shoulders, hats, rank, etc that were mirrored.  Did they not realize that people would definitely see both the sides and the front of the canvases?  I can't figure out how this got approval to be displayed.
– – – – –
I don't talk about selling wall art around here much.  My clients receive digital images with all of my packages, and I'm ok with that because that's how I'm running my business currently.  Some sessions include wall art or press printed items as well (Baby's First Year plans, newborn sessions, special mini sessions, etc).  I do have clients who order prints, canvases, frames, etc through me, and today I want to show you WHY that is a good idea.
One of my Baby's First Year families finished up their plan, so I was working this week on their wall art order.  This was the image they chose from their 12 month session.  The faded areas on the sides show which part of the image would wrap around the side of the canvas.  You can see below that when I put it in my ordering software that it was going to cut off both of her feet.  Yikes!  We definitely don't want that to happen.  If you were ordering by yourself through a consumer lab and wanted a gallery-wrapped image, you'd be stuck right there.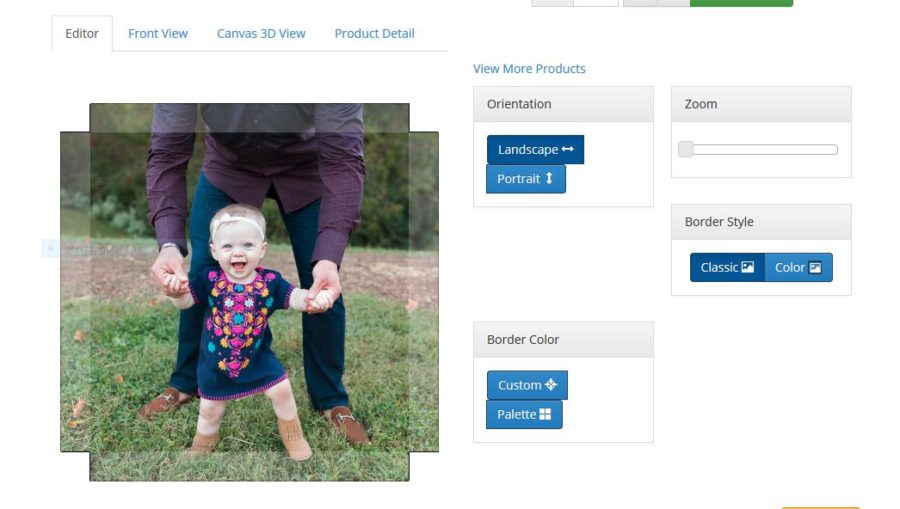 When you work with a professional photographer, you have options.  I was able to extend the ground in Photoshop, and you can see the resulting canvas below.  You can now see both of her feet, and only grass wraps around the bottom.  So much better!  The other option here would have been to use a solid color on the sides.  I'm not a huge fan of that, though, because if the company doesn't wrap the image exactly on the line between the color and image, it would look really silly.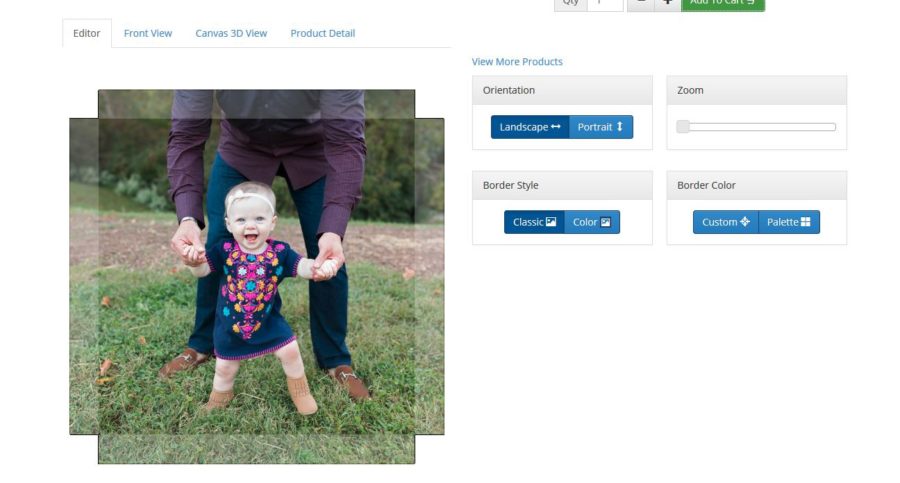 There are Groupons and Facebook deals all day long for canvases.  I'm sure you've seen them because I certainly have.  Companies are competing on price because they want your business and $$ matters.  I even saw one for a free canvas the other day (how does that even work as a business model??)
Make sure when you spend your money that you aren't going off of impulse just because it's the cheapest.  I'm not throwing all consumer options in the same bag because there probably are some that do a fine job.  If we're being honest, though, I doubt that any of them can compete with the quality and finishing touches of a professional photography lab.  That's why it is the professional lab, right?  You want someone who will stand behind the work, know the materials used to make it are quality, and that they will try to make sure your image looks the best it can in the type of product you are desiring.
If you're a current or prior ECP client and want to learn more, just email me (the "Get in Touch" tab) for more details about how you can order some wall art.